We're Temporarily Closed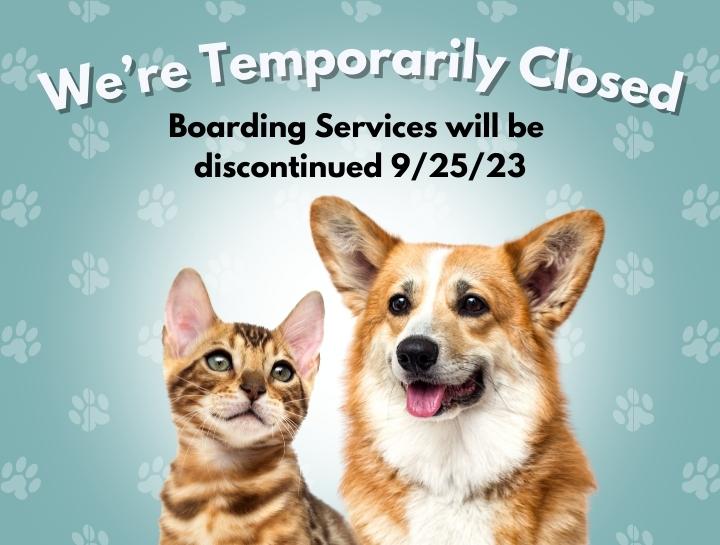 September 12, 2023
We are temporarily unable to accept or perform appointments for a period of time, and our boarding facility will be closing on 9/25/23. Additionally, we will not be able to fill or dispense medications.
If you have questions or need to board your pet, we are monitoring the phones on Monday, Tuesday, Wednesday, and Friday from 10 am to 12 pm.
There is a national shortage of veterinarians and we have been struggling to find a doctor team. We will provide updates in the next couple of weeks as we work to recruit a veterinarian to ensure we can continue providing the utmost care for your fur babies. This is something we are taking very seriously and we are doing our best to rectify this situation.
Please refer to our website and Facebook for updates.
The hospitals listed below are veterinary hospitals in the area that we know are accepting new clients. Please let them know that you are a current Simsbury Veterinary Hospital client. Please be advised that these hospitals operate independently of Simsbury Veterinary Hospital, however, they will do their best to accommodate as many patients as they can. In some circumstances, it may be necessary for you to also call other nearby animal hospitals.

Bloomfield Animal Hospital: (860) 286-2986
Winsted Hospital for Animals: (860) 379-0701